If you are interested in renting one of our Mechanical Bulls for your next affair, fill out the below form and someone will be in touch with you to discuss custom pricing for your event. ​

PHILLY BULL RENTALS
Philadelphia, Pennsylvania

bullrentals77@gmail.com

215-798-0789
Mechanical Rodeo Rudolph Reindeer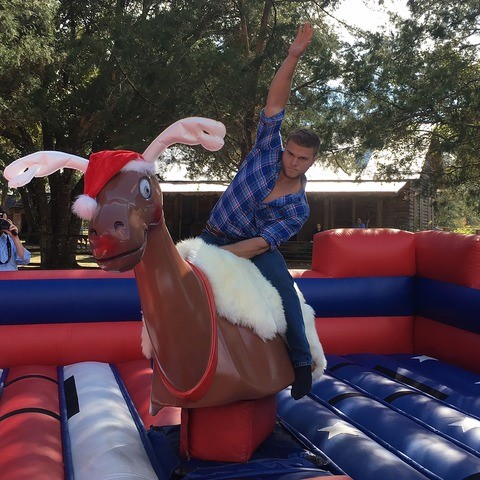 It is finally here: the attachment you've been asking for has finally arrived, and it's looking astounding.
The Mechanical Rodeo Rudolph Reindeer is making his debut on 2017 Christmas and you don't want to miss this opportunity to bring joy and happiness during the holiday Party.
Festivals, Office holiday Parties, Private Parties… Everyone wants to ride with Rudolph to the Christmas Wonderland. Don't disappoint them: bring the Mechanical Rodeo Rudolph Reindeer and tons of smiles to your Party this holiday season.
The Mechanical Rodeo Rudolph Reindeer has a Sofolex soft foam safety head and real cowhide, and, let's admit it, it looks amazing!

1) All our premium Bulls have soft rubber/foam safety heads
2) There are six preset automatic competitive levels
3) All our premium Bulls have 2 LED time clocks for competitive competition
4) You have a choice of three different inflatable mattresses that go around the mechanical bull

Requirements:
16' x 50' Diameter floor space
9' ceilings for indoor events
3 electrical outlets 15amp or 20amp (these are generic outlets in everyone's homes)